The Jeweled Isle: Art from Sri Lanka
LACMA 2018-2019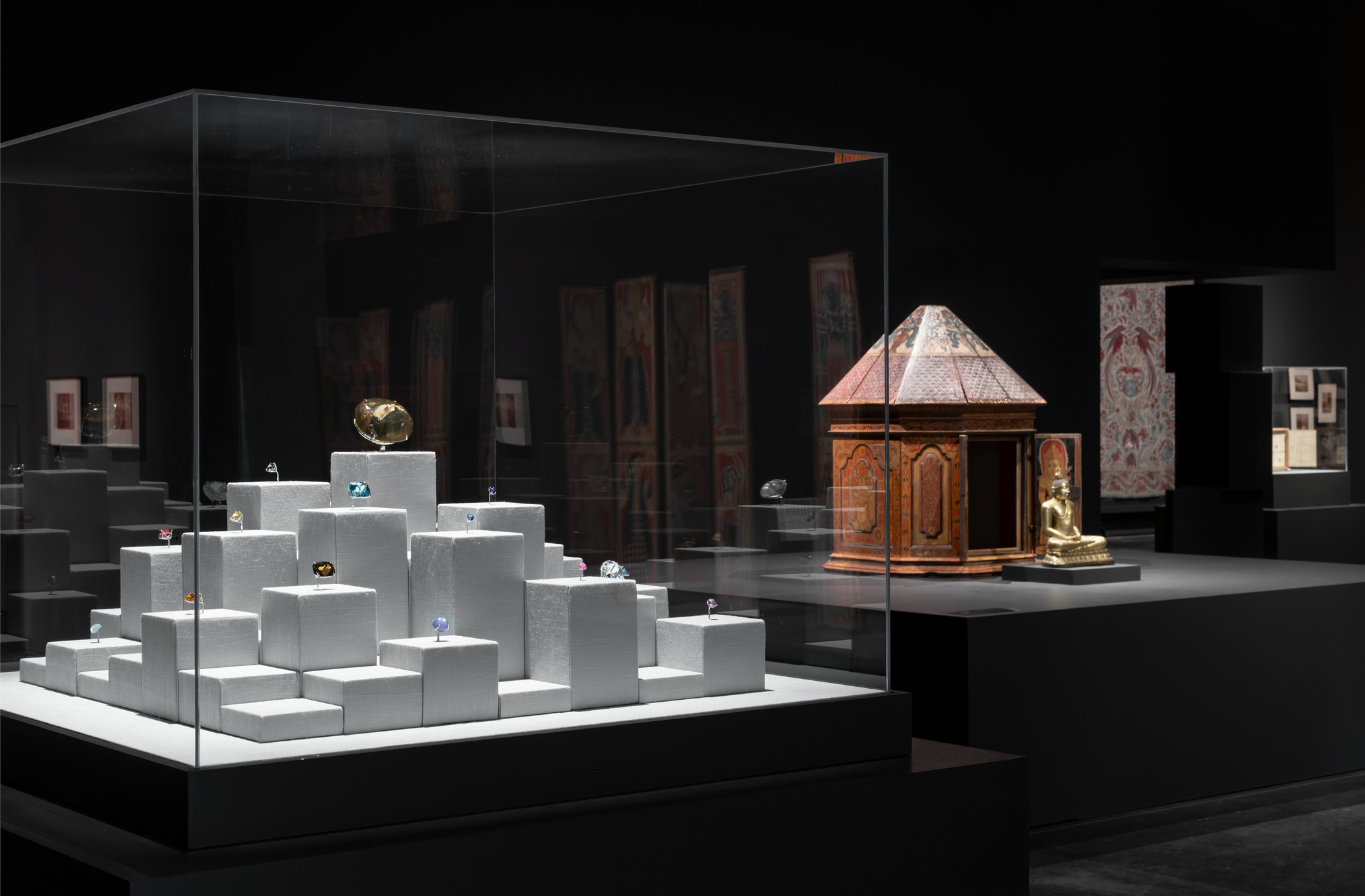 Escher GuneWardena were invited to create the environment for the first comprehensive survey of Sri Lankan art organized by a U.S. museum. The exhibition presented 250 works representing nearly two millennia of Sri Lankan history drawn from LACMA's collection as well as several domestic and international loans. The designers worked closely with curators Dr. Robert L. Brown and Dr. Tushara Bindu Gude of LACMA's South and Southeast Asian Art Department in developing a concept for the exhibition design based on an examination of the art objects themselves, the settings in which they were found historically, and the curatorial narrative.

Certain elements from ancient Sri Lankan architecture are referenced and incorporated in abstract form into the exhibition space. The column(in various forms: whole, buried, fragmented), the plinth (the dais -- a marking device for venerated objects and places), and the mandala (as a system of ordering and orienting oneself in relation to the cosmos) figure throughout the exhibition. Additionally, relationships among the display elements -- axial and diagonal movement between objects as found in ancient sacred compounds -- are explored here. Placement of the granite grey monochromatic, monolithic forms suggest ruins extruded from the ground plane. A selection of significant sacred objects are accentuated by background panels in shades of saffron (a pigment derived from turmeric) often used in rituals, the maring of sacred objects, and in coloring robes of clerics in South Asia.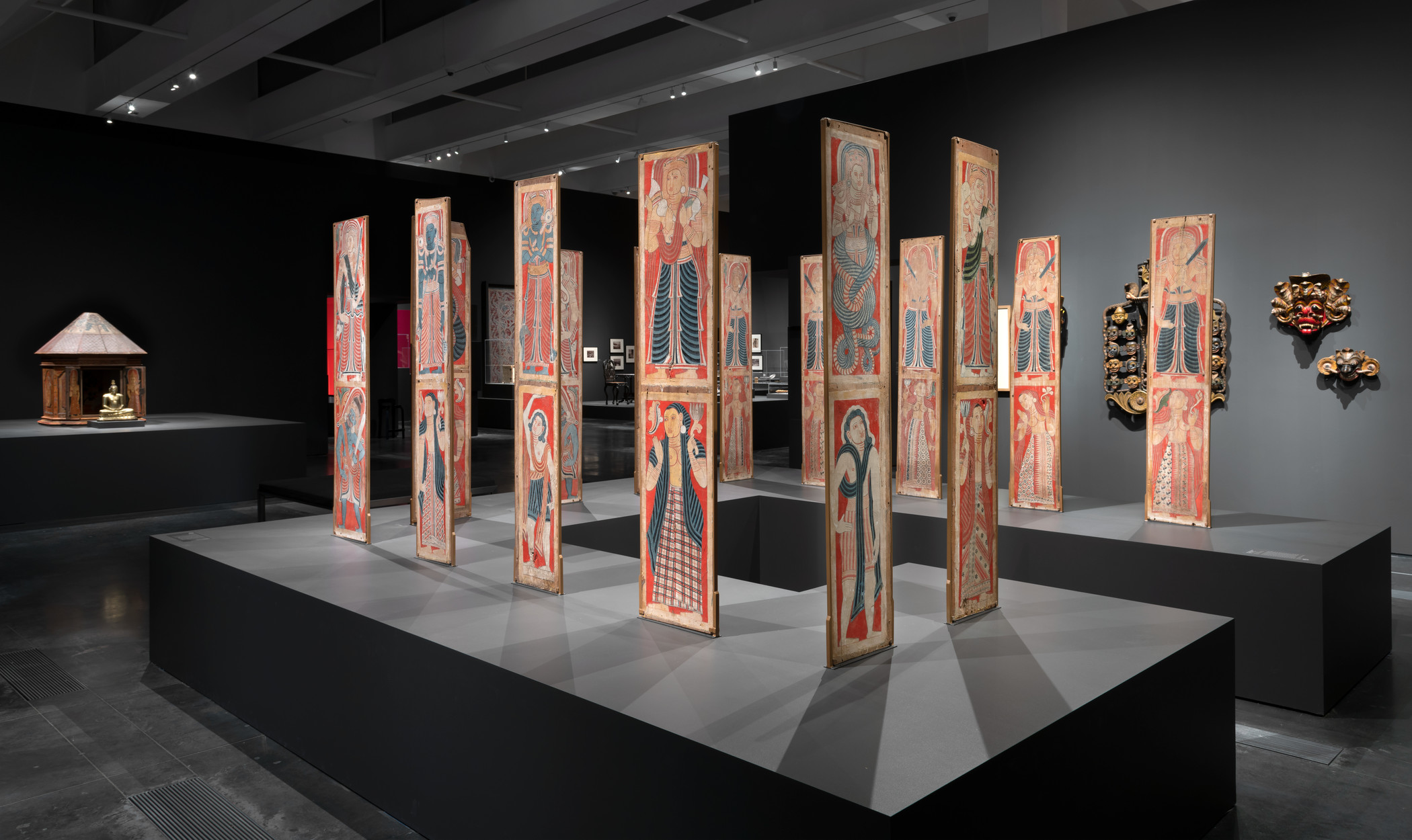 Following an introductory gallery, the exhibition was organized around three sections that examined three major capitals of Sri Lanka: Anuradhapura, Polonnaruwa and Kandy, addressing themes such as the introduction of Buddhism to Sri Lanka, the accommodation of indigenous deities and beliefs, the interaction between Hinduism and Buddhism, and the relationship of kingship to religion in Sri Lanka. Woven throughout the exhibition were 19th century British colonial photographs showing the use of the new medium to document ancient sites, contemporary culture, and exotic fauna of the island. The final gallery featured the work of native Sri Lankan photographer Reg Van Cuylenburg.