Pilot House
A. Quincy Jones, 1948
Los Angeles
2016-2020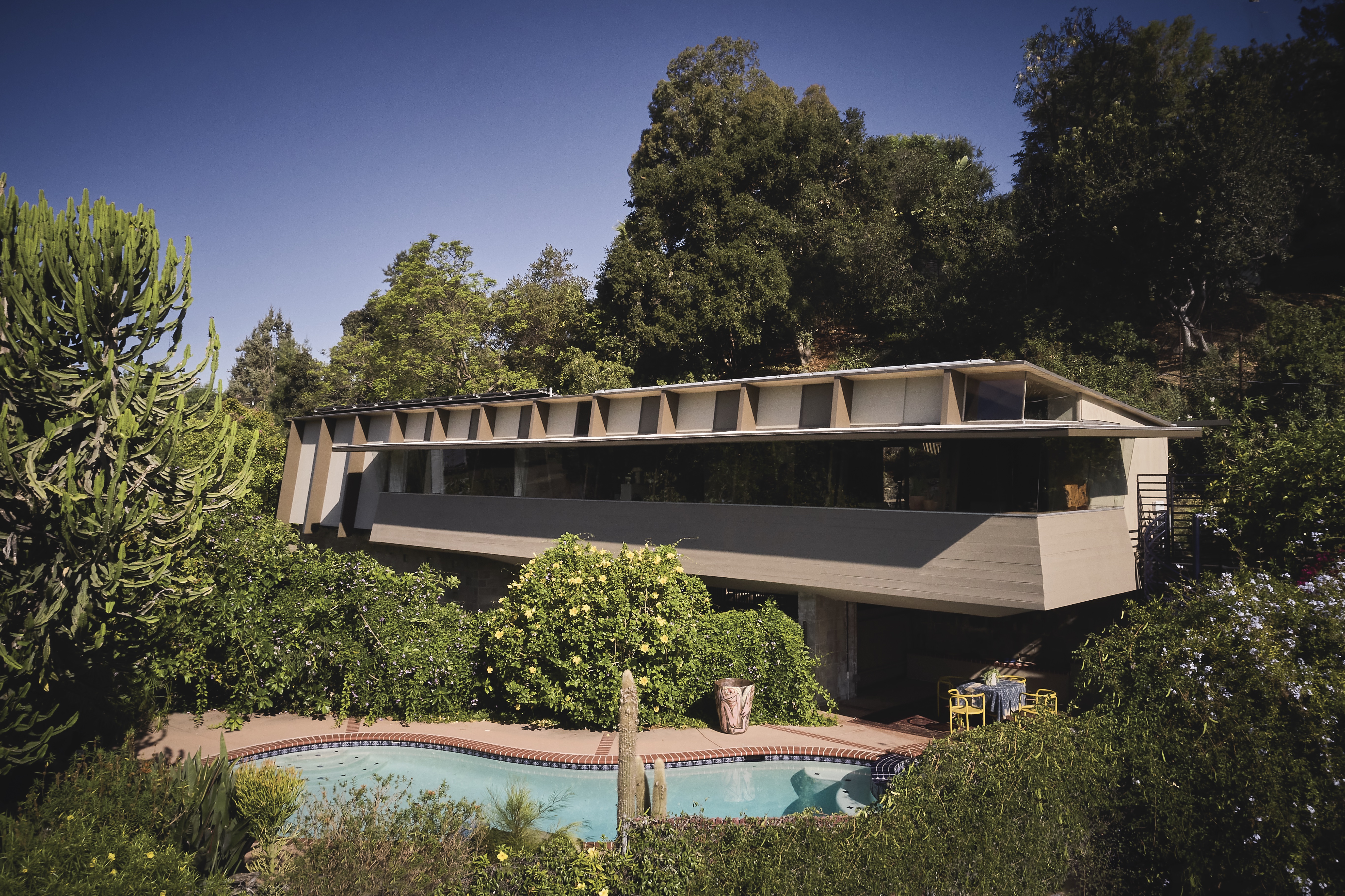 Julian P. & Katharine E. Donahue




Escher GuneWardena has completed an extensive restoration of the historic Pilot House. The now-landmarked project was built in 1948 in the Mt. Washington neigborhood of Los Angeles and designed by architects A. Quincy Jones and Whitney R. Smith, together with structural engineer Edgardo Contini, to serve as a model for the Crestwood Hills housing cooperative. Originally named the Mutual Housing Association, the cooperative was envisioned as a community of 500 affordable yet architecturally innovative homes built on difficult sites.

Like the designs for the Crestwood Hills community, the Pilot House uses a material palette of plywood, timber, and glass, cladding a rigid wood frame that floats above a series of concrete block volumes. The design takes advantage of the Southern California climate with passive heating and cooling features like sliding clerestory vents to circulate air through the house and a south-facing ribbon window to provide warmth in the winter. The living quarters are compact and much of the furniture was integrated into the architecture to maximize the modest square footage in this working-class home. The outdoor areas featured a native plant garden by Theodore Payne and several courts with dedicated functions.

Since its inauguration in 1948, the Pilot House has gone through a number of alterations that have compromised the effect of raw materiality and the fluidity between interior and exterior originally intended by the designers. EGA's careful restoration work reversed a number of alterations made to the house over the years, including damage to structural elements. Lost architectural elements and built-in furniture were recreated based on the archival drawings. The material palette was restored to its original state, and new building infrastructure was invisibly inserted.




.

Photos by Douglas Friedman / Trunk