Blum & Poe Gallery II

2009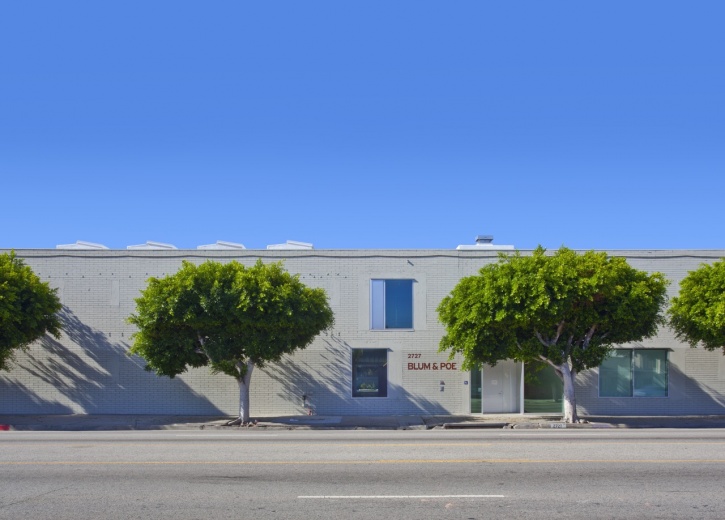 In 2009 Blum & Poe moved their operation from their previous location across La Cienega Boulevard to what became one of the largest contemporary art galleries in Los Angeles. The new gallery occupies a total of 21,000 square feet (1,951 square meters) with 19,000 square feet (1,765 square meters) of private outdoor space. The new complex combines all of the gallery's needs, from exhibition spaces to administration and storage, under one roof. The various programmatic elements are arranged in inter-locking spatial blocks that extend across the entire building, from La Cienega Boulevard on one side to the private garden on the other side. The calm, refined, museum-like spaces of the interior contrast with the raw aesthetic qualities of the exterior, where massive concrete frames surround new openings and newly poured concrete panels fill abandoned openings in the original block wall.

A long, narrow lobby space, which connects the front and rear entrances, provides access to the exhibition spaces and the gallery offices. At the center are three galleries of varying sizes (the largest one 40 feet wide by 50 feet long and 20 feet high; 12.2 meters by 15.2 meters by 6.1 meters) that form a circulation loop. All galleries are naturally lit by a calibrated system of light wells with clerestory windows. A separate private viewing room is accessed from the storage room and opens onto a private outdoor courtyard. Art storage and preparation areas connect directly to the main gallery spaces through a large inconspicuous hinged wall opening. An additional 2,400-
square-foot (223-square-meter) project space for independently curated exhibitions is located on the upper level, along with private offices for the gallery owners.